Search for your favorite or upcoming movies and TV shows.
About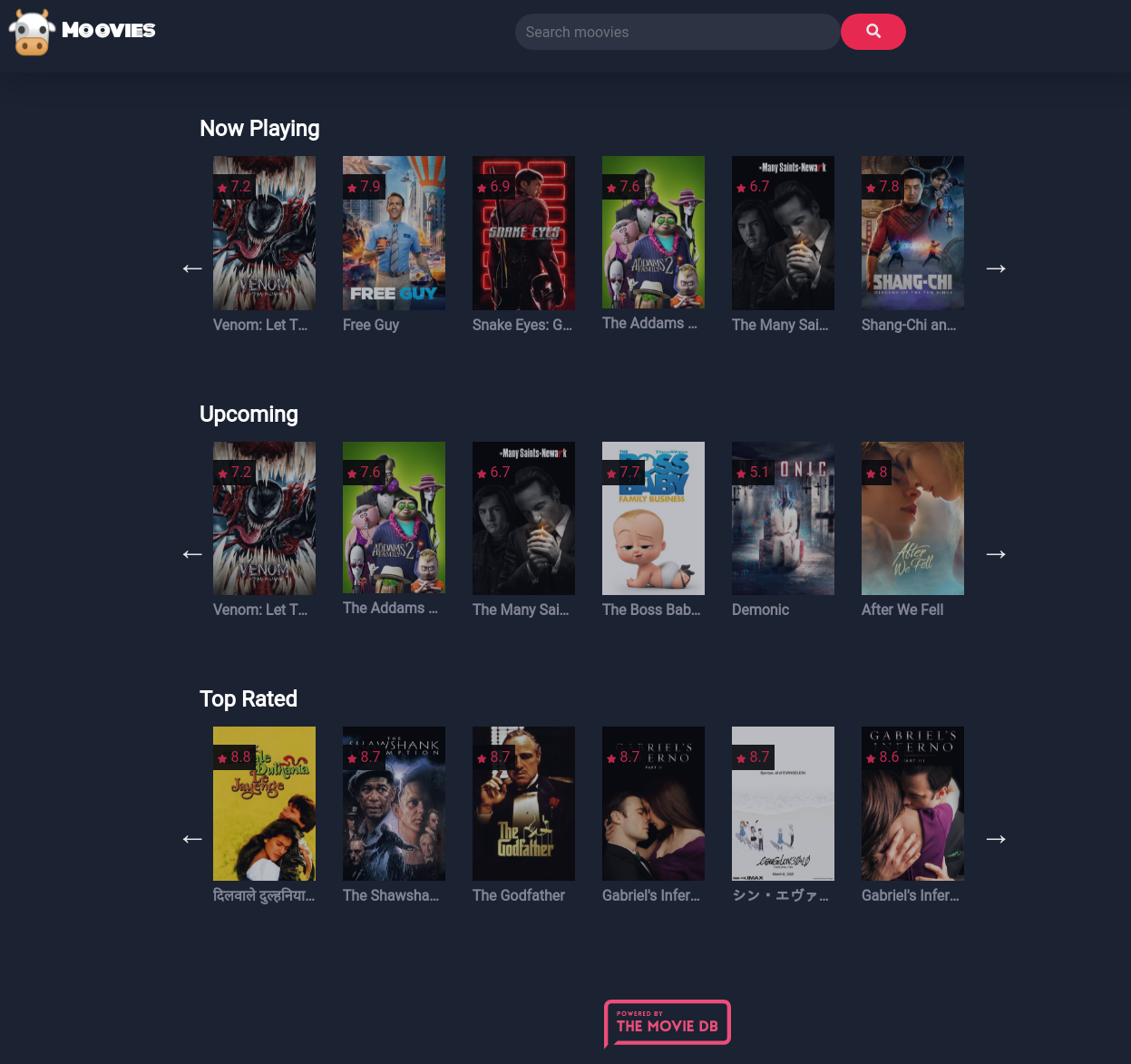 Online database similar to IMDB featuring films and TV shows. Powered by The Movie Database API.
Built With
Usage
Use the search box at the top to find a particular film, or simply browse the home page for anything currently in theaters or upcoming.